Features of Open-Realty
Open-Realty is a feature rich application, supporting listing management with customizable fields, blogging, wysiwyg page editing, lead management, and more...
Listing Editor
Listing Editor with support for attaching images, files, and vtours.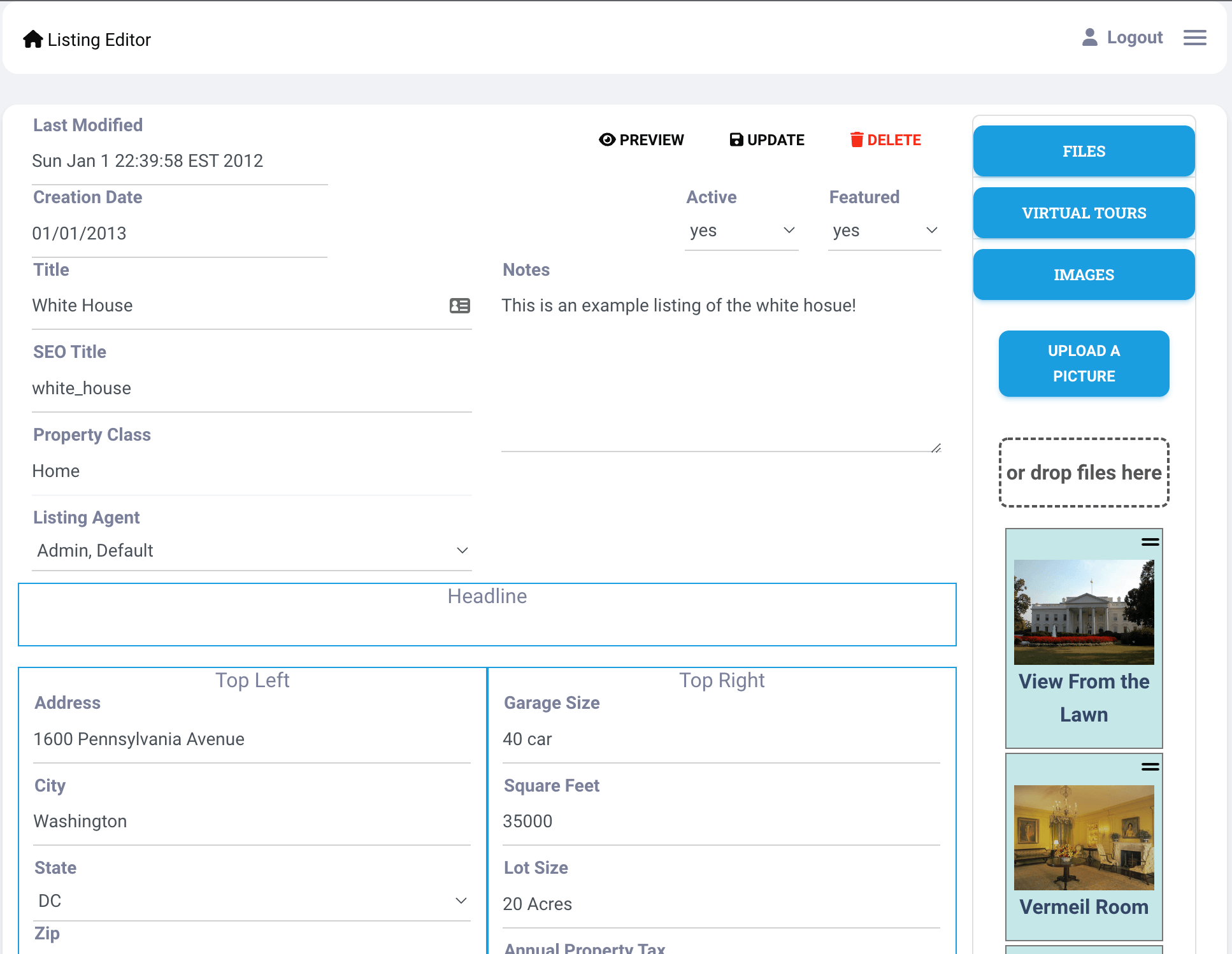 Blog Manager
Rich Blogging Platform, with tag and category support. With our Wordpress import you can manage your blog and listing in one place.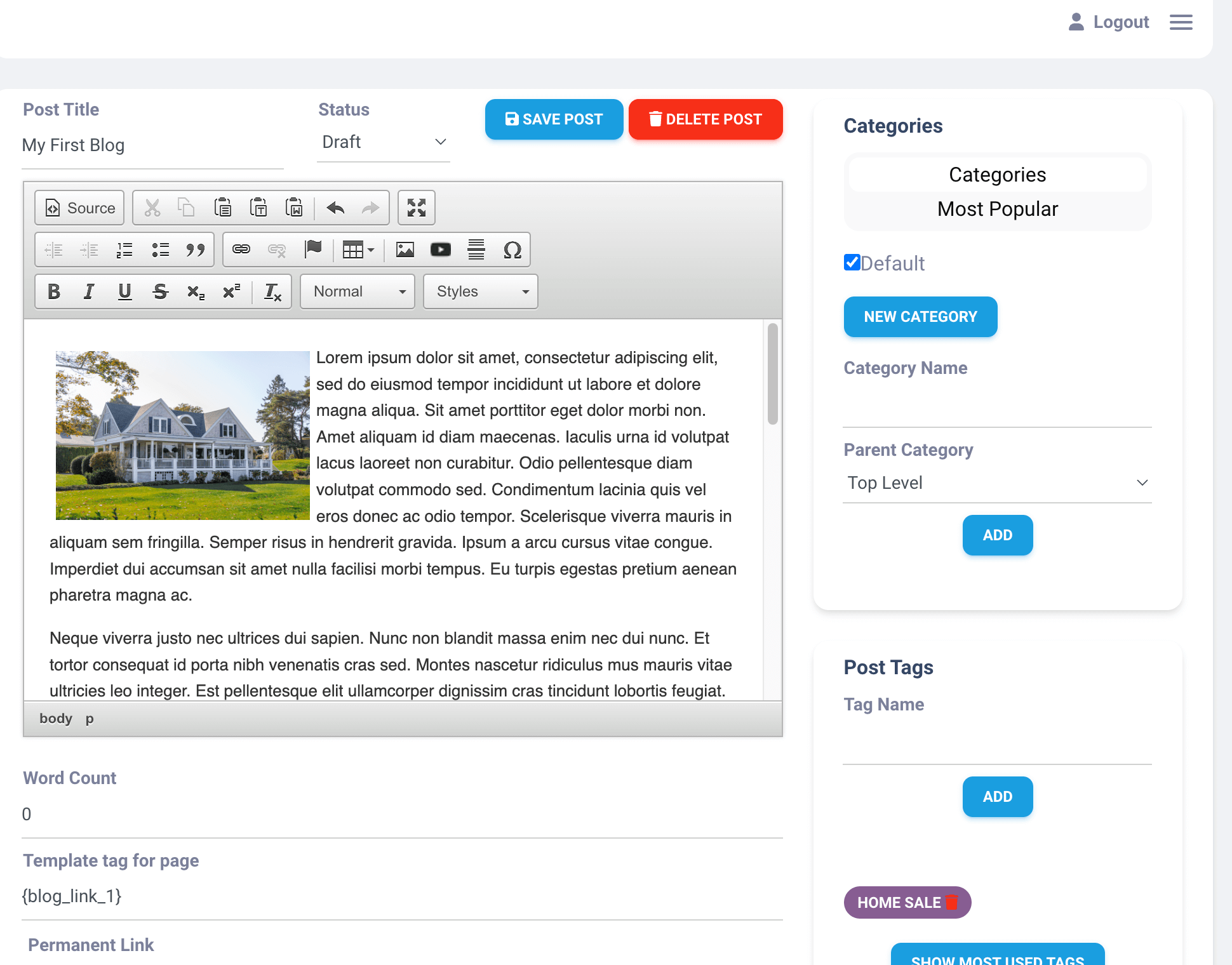 Lead Manager
Track leads with automatic assignment to agents or office managers.